Police: Man Targets Midlands Teens Using MySpace

Watch the news video here.

From
wltx. com, Columbia, SC:

Chapin, SC - Police have arrested a former USC student in connection with inappropriate text messages sent to teenaged girls. They fear charges for more serious crimes could come soon.
Online, a MySpace.com message from a friend of a friend seemed harmless to a 13-year-old Chapin Middle School student, who asked to have her identity concealed for her safety. She said the writer, 21-year-old David Poplin, just wanted to be her friend, but she realized that wasn't true once she gave him her cell phone number.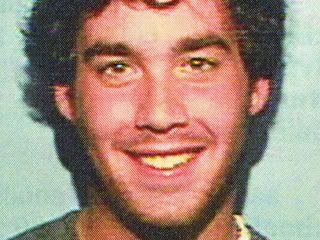 -DAVID POPLIN
"He started texting me and then a few weeks ago he drove me and one of my friends to the mall and then a few days after that he tried bribing me," she explained. "He said, 'I'll take you on a shopping spree if you give me 10 minutes in your bed'...I was kinda freaked out." Before she came clean to her parents about the type of talking that had transpired, the girl learned that Poplin was arrested Monday and that he may have managed to do much more to her friend. "She told me that he forced her into [having sex with him] it and that she was scared to tell her parents," the girl said.
Chapin Police Chief Dave Rodgers said, though, that the girl wouldn't admit that to investigators, but the former USC student was willing to share some other surprising details.
"He admitted to me that he had a problem with little girls and young girls having sex with them," the chief said, adding that he saw proof in the form of over 50 photos of nude girls on Poplin's cell phone. "And I somehow convinced him to point out to me the ones that were underage and he did, however, he said they weren't from Chapin...He will go on forever until he's stopped." So, he and the 13-year-old are getting the message out that MySpace is no place for adults and minors to mix. "Next thing you know, we could have an Amber Alert and never see one of these girls again," Chief Rodgers said.
"I don't want him back out in the world," the girl added.
Poplin's phone is now at SLED so that investigators can find out who he had been in contact with. He is currently out on bond.
Chief Rodgers is now asking you to talk to your kids to find out if they've had similar experiences. If so, please call Crimestoppers at 1-888-CRIME-SC.
~~~~~~~~~~~~~~~~~~~~~~~~~~~~~~~~~~~~~~~~~~~~~
At the tail end of this news report were comments that varied in timbre but basically threw out accusations at everyone involved. Blame was placed on the parents, the kids, the clothing, etc. Let's stop all the judgment and look at facts. Yes, these parents needed to be more aware of what their girls are doing. And yes, girls these days act and dress older than they actually are. But that doesn't explain or excuse the circumstances of David Poplin pursuing, harassing and assaulting young teen girls. I don't care if they are begging for sex, a 21 year old is inexcusably guilty in the worst degree, if he interacts with young teens in an explicit way. This situation should not be seen as a way to place blame on anyone other than David Poplin and other child predators like him. After that, a lesson should be learned so that parents can help their kids prevent stuff like this from happening again. I am a father of a 15 year old who, along with my wife, does everything I can to monitor our child and prevent things like this from happening. However, there are some variables a parent has no control over. Kids have so many modern luxuries and conveniences that facilitate the risks of situations like this. Plus when young and impressionable kids meet someone who is a few years older and seems "cool," they tell their friends about it – unknowingly putting each other in danger. The best thing we did aside from the computer software, the curfews, knowing friends, a GPS tracker on the cell phone, etc. was to communicate with our child and learn and provide as much information as possible so that proper and responsible decisions, along with their consequences, would be available to make. Again, I say to stop the blame game here; blame Poplin, and other predators like him, if you are going to blame anyone. Kids, learn the lesson of this and avoid people who barely know you and yet promise you something. Parents, you need to do your job better, and be accountable for your children, so that the police don't have to do theirs regarding your kids.