No fried food at Democratic convention

My grandmother is probably not resting in peace anymore. This was a die hard Southern Democrat woman who drank FDR flavored Kool-Aid her entire life. She unswervingly believed that Franklin Delano Roosevelt and his party saved the country from the Great Depression and the Axis Powers and consistently voted democrat for primarily that reason.
However, I just read something in the news that may have changed her vote. At the DNC's convention in Denver, fried foods are banned in a move that has been called "the new patriotism." No fried chicken, French fries, fried fish, etc.
Mama Helen, as we called her, was one of the greatest Southern cooks there was. And although she made some of the best vegetable (which came from her own garden) casseroles and other dishes, she usually served fried chicken, or country fried steak at least once a day. There were exceptions, but we usually took exception to her exceptions. Not that they tasted bad, but her fried steaks were the tops!
Now I cannot imagine her ever serving up a conversation about the great Democrats of the past without a fried chicken leg. Please understand that most of her family had converted to conservatism long ago. My mom and her sister both have been consistent GOP supporters for many years. But the main reason we grandkids tolerated the adults' debate over the FDR Kool-Aid was that it came with a great southern meal of fried chicken or steak, green beans mashed potatoes or rice, corn from the cob, fried okra, greens with chili hot relish, sliced garden tomatoes, cucumbers and onions, and corn bread and/or biscuits and some refreshing sweet tea and some sort of sweet treat afterwards.
I remember visiting her during the summers and going with her to her local democratic events and yep, she along with pretty much everyone else would contribute to a potluck Southern smorgasbord of savory sensations. So, I can imagine Mama Helen is probably doing summersaults in her grave because the DNC has banned fried foods.
The Democratic guidelines for food at this year's convention say every meal should be nutritious and include "at least three of the following colors: red, green, yellow, purple/blue and white."
With those colors as a guideline, here is what comes to mind: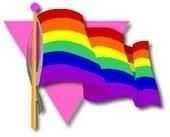 And this is all consistent with Obama's speech about restricting Americans in what they drive, eat, cool, or heat.
I am just waiting for the libs to introduce legislation that bans fried foods for everyone in all circumstances and proclaims it a harmful and dangerous item such as illegal drugs.
Getting back to the convention… one of the greatest quotes was at the end of the
article regarding the menu:

"But having lost all but three of the last 10 presidential elections — and almost disappearing from the South as a presidential party — you would think the Democrats would have bigger fish to fr ... uh, make that — bake."